Flowers and things that flower- A collection of what makes the marsh colorful

Blue Heron- Pictures of the Blue Heron one afternoon on a walk.

Utica Monday Nite- See pictures from a Utica Monday Nite Walk.

Birds, bugs, etc.- Some interesting pictures of the wildlife.

Spring Hike.- April hike in the Marsh.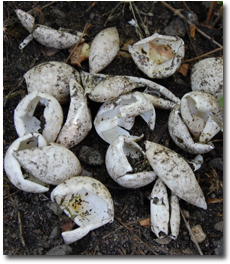 Turtles lay their eggs along the walking path and periodically you will see the empty shells.


Return to Slideshows

Birds, Bugs, etc.

When hiking through the Marsh proceed slowly. Around every corner will be something different to see. Print out a copy of the Field Trip Guide to take on your next hike and see what you can find.