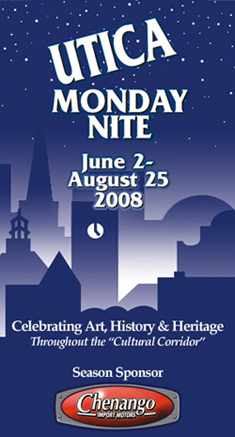 Visit the Utica Monday Nite web site at uticamondaynite.com.
As part of the Utica Monday Nite Walks & Talks series, the Utica Marsh council has put together informational walks at the Utica Marsh. Walks begin at 6:30 pm and we meet in the Barnes Ave parking lot. The dates and tours are as follows:

06/16- Observing Nature at the Utica Marsh

07/07- Life at the Water's Edge

08/04- Things That Fly Aren't Always Birds

The weather was bad early but the first Marsh walk was perfect. Duckweed, milkweed, and Blue Herons were just a few of the things seen on the trip. Watch the slideshow below for some pictures from the "Monday Nite" walk.